Demonstrating Impact: Healthy Aging Program Stories and Reflections
United Way of the BC: Developmental and Summative Evaluation
Howegroup, in partnership with Catalyst Consulting, has been contracted by the United Way British Columbia (UWBC) to conduct a summative evaluation of demonstration projects that have been funded over a 3-year time period across three independent streams: Social prescribing for older adults at risk of frailty, Therapeutic Activation Programs for Seniors (TAPS), and the Family Caregiver Support Program.
We had the opportunity to capture the stories of three program participants who have uniquely benefited from programming …
Family Caregiver Profile
Joel lives in North Saanich and retired from her career in healthcare about 20 years ago. During a trip in Europe in 2014, she started noticing some signs of early onset dementia in her husband. He was diagnosed with dementia and she has been acting as his caregiver ever since. Over time, Joel was experiencing substantial anxiety and stress given the demands of her caregiving role. She felt like she was drowning.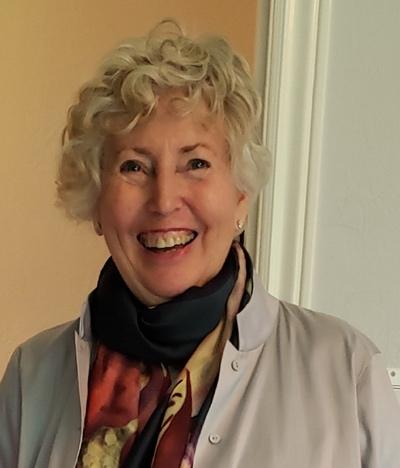 In Summer 2020, she decided it was time to do something for herself and joined Beacon Community Services at the SHOAL Centre in Victoria. She started participating in their caregiver support group and accessed different educational offerings, such as communication workshops. The support group has been incredibly useful for Joel. It provides her with the opportunity to share with others, build relationships, and have a break from her caregiving duties. She has learned practical tips to support her caregiving journey, such as the availability of the disability tax credit and how to access a person with disabilities parking pass. She doesn't feel as isolated and has noticed substantial improvement in her mental well-being. Accessing the program's educational offerings has resulted in Joel developing effective caregiving skills, such as how to be more patient and empathetic with her husband.
Joel also plays an influential role in supporting other caregivers to navigate their journeys given her years of experience. She welcomes new members to the group, ensures they feel supported, and aims to provide them with useful guidance. She takes this leadership role seriously and looks forward to continuing to support others.
Older adult profile, TAPS
Delores, an 83-year-old widow currently lives alone in independent living. Delores shared that while she is often confused, she loves participating in the craft and exercise programs and likes the information sessions offered at the Whitevalley Community Resource Centre in Lumby. "They keep my mind going", she said. Delores has participated in everything from information sessions on using technology, income tax, and end of life preparation to exercise programs such as yoga and line dancing.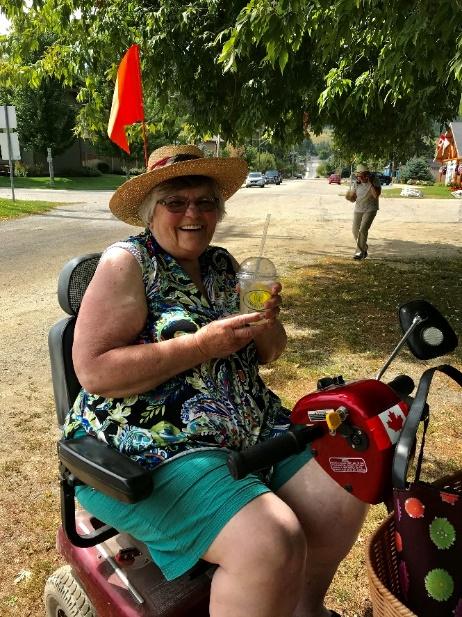 Delores feels she is more confident and more connected as a result of participating in the program: "Just being with the other participants is good, it's company and it's social. Living alone I don't have much social contact. The program brings us all together and connected and keeps us moving." Delores shared that the program gives her a reason to get up in the morning, noting that the exercise program is particularly beneficial and that it is improving her mental wellness. When asked if she feels she is visiting health care professionals less frequently Delores said, "yes, it's true, I do visit my doctor less often".
Delores highly rates the program and facilitators and emphasizes the mutual trust and respect that has been developed. "The facilitators are wonderful and they help us out. Trust and respect is built and maintained by listening to us and checking in on us and making sure we're ok. The programs are good, the facilitators are good, they're like family. I am happy."
Older adult profile, Social Prescribing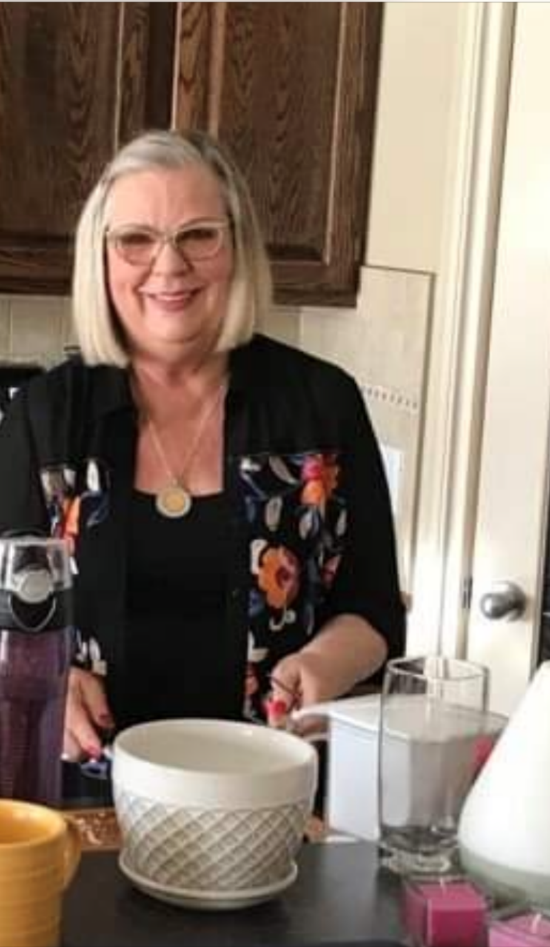 Cecile lives in the Northern Health region and was connected with the Social Prescribing program through her local physican. Cecile was looking for ways to become more active and to help with her lonliness. The Coordinator assisted Cecile in connecting her with local seniors programming, language classes, and a quilting group. Cecile feels the program has given her more confidence to reach out to others and has reduced her lonliness.
Cecile expressed her gratitude toward the social prescribing coordinator "it is very easy to talk to her, she can lead me to different groups. She makes suggestions but leaves it open for me to decide. I have a lot of input into what I want to do". Cecile appreciated the information provided by the Coordinator adding the Coordinator always had the information requested by the following meeting.